In limited action, the Panthers first string offense struggled to move the ball in the dress rehearsal preseason game against the New England Patriots. In the first half, the Panthers managed to gain only 29 total yards of offense and at one point in the game, the team had more penalty yards than total yards of offense. A lot of the offensive struggles started up front.
On this first play, tight end Chris Manhertz who is normally a great blocker, gets beat off of the snap. The play has no chance from the beginning.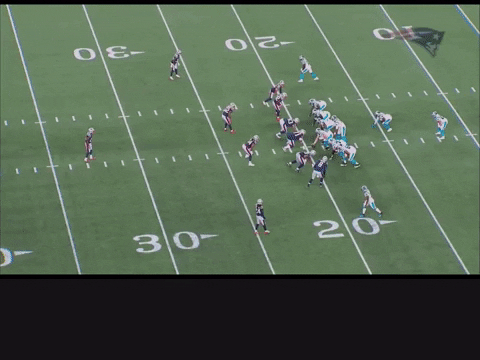 Left tackle Daryl Williams also had his struggles. On this play, he is working against rookie edge rusher Chase Winovich. Winovich is able to gain the leverage advantage against Williams, strike his hands inside between the numbers, and as a result, this allows him to execute an effective bull rush and drive Williams into the turf. On this play, you would like to see Williams have better timing and hand placement on his initial punch.
Williams struggled with the bullrush of Winovich on this play as well. Again, Winovich has the lower pad level, is able to make the more effective strike in between the numbers and this allows him to use that lower leg drive to push Williams into the quarterback.
Newly acquired center Matt Paradis also had his struggles. On this play he is working against veteran interior defensive lineman Michael Bennett. Bennett again gets the leverage advantage by maintaining that low pad level. In addition, Paradis fails to make an effective initial punch and allows Bennett to get his hands inside. As a result, Bennett is able to use his lower body strength to drive Paradis into to the quarterback, get a good grip on his jersey, and utilize this "push-pull" technique to shove him aside.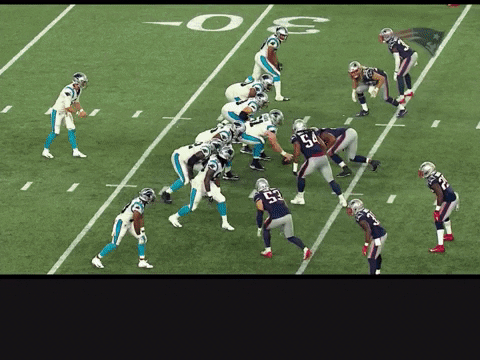 The run blocking from the Panthers offensive line could also use some improvement. On this outside zone play, right tackle Taylor Moton and right guard Trai Turner allow the defenders to gain that leverage advantage by maintaining a lower pad level. As a result, both Moton and Turner get stood up, and allow the Patriots to make the play in the backfield.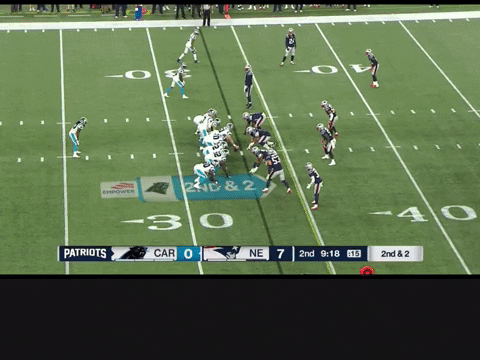 Overall, the Panthers will need better play up front as games are won and lost in the trenches.
-Will Harris